This post is one in a series done for a class I took as a senior in college on visual rhetoric.
As illustratively demonstrated by Scott McCloud, the types of word-image combinations found in comics and other forms of visual rhetoric can, for purposes of better understanding, be broken down into distinct categories. The following are examples of the seven categories named by McCloud pulled from my own body of work (all of which, besides the frog, can be found in full elsewhere on this blog). McCloud's description of each category (as quoted from the book excerpt linked above) precedes the example. (Click an image to see the original comic/cartoon, if there is one.)
"First, we have the WORD SPECIFIC combinations, where pictures ILLUSTRATE, but don't significantly ADD to a largely COMPLETE text."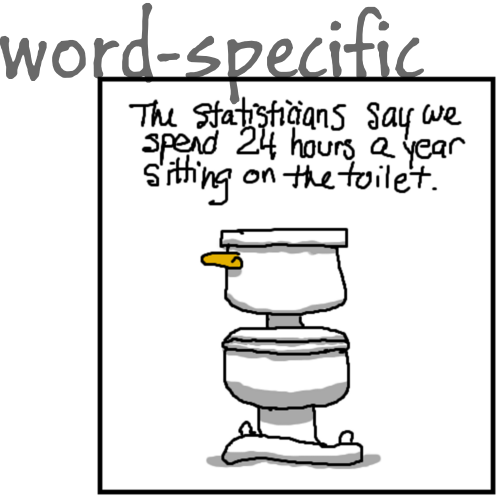 "Then there are PICTURE SPECIFIC combinations where words do little more than add a SOUNDTRACK to a visually told sequence."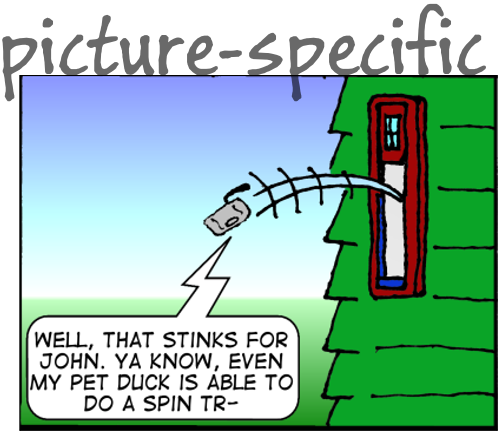 "And, of course, DUO-SPECIFIC panels in which both words and pictures send essentially the SAME MESSAGE."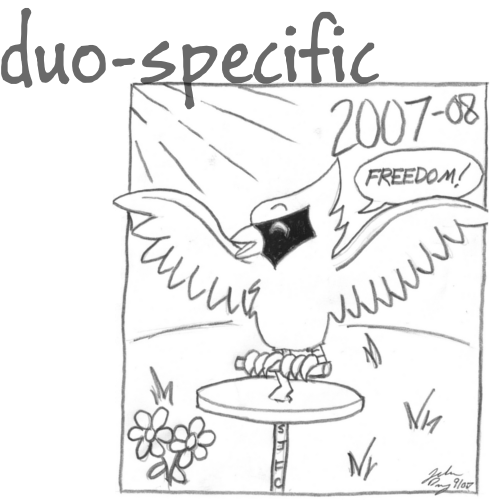 "Another type is the ADDITIVE combination where words AMPLIFY or ELABORATE on an image or VICE VERSA."
"In PARALLEL combinations words and pictures seem to follow very different courses–without INTERSECTING."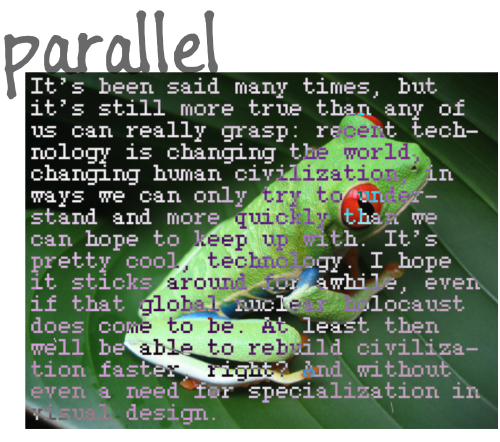 "Still another option is the MONTAGE where words are treated as integral PARTS of the picture."
"Perhaps the most COMMON type of word/picture combination is the INTERDEPENDENT, where words and pictures go HAND IN HAND to convey an idea that neither could convey ALONE."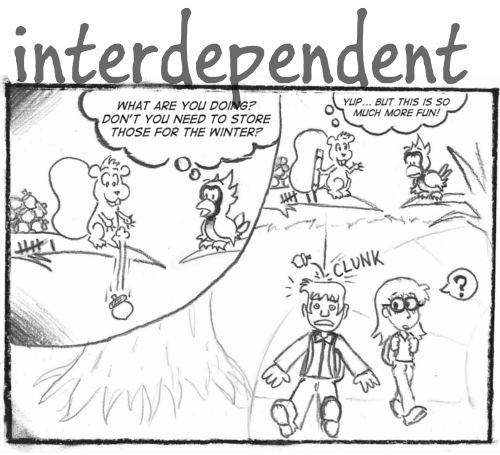 Interestingly (to me, anyway), before being introduced to this way of analyzing word-image relationships, I'd never consciously thought about it. I'd certainly never given it conscious thought while planning out and drawing any of my cartoons or comics. And yet, in going back through them to see if I could find any to serve as examples, I was surprised to find good examples of all but one of the categories (parallel) in my existing body of drawn work.
My typical comic-making process goes as such: get an idea (usually thanks to a friend or assigned by an editor), plan (write potential lines, plan within the frame limit, make a quick sketch), pencil the lines (lightly, with a hard-leaded drawing pencil), ink the lines (with drawing pens of a couple of different tip widths), scan, and edit (usually with GIMP), which may also involve adding text depending on whether I liked how I "drew-wrote" it on paper. I don't usually draw the full frames on paper; instead, I draw the "pieces" of the picture (characters, parts of the background, word bubbles), and then put them together post-scan.
Sometimes I've varied from this process: my early comics involved no ink at all, being shaded with variously-leaded pencils, while more recent comics were done entirely digitally with a Wacom Bamboo Pen drawing tablet. (Not being satisfied with the quality of my digital-only work, I've since returned to the method described above, using the tablet only during the editing process. It's great—though perhaps a bit expensive—for using the lasso select tool.)
Anyway, I think what we're most concerned about here is the planning step of my process. It's when I'm writing the first draft of the dialogue and making the first sketches that (unconscious) decisions start to be made about the word-image relationship. Because it's an unconscious process, I naturally can't have much to say about it. But I suppose that submerged part of my mental iceberg must remember how words and images have worked well and have not worked well in the many, many instances of visual rhetoric I have encountered in my life, from road signs to video games, and then applies that experience in informing the rest of my mind how it should go about things.
How that process actually goes, I may never know. But it doesn't matter, because it appears that I can trust my unconscious to appreciate the importance of word-image relations when it comes effective visual rhetoric even when it's the last thing on my conscious mind. Pretty convenient, I'd say, and a skill that I'm sure has played a large part in the development of human civilization into what it is today and to what it will be.